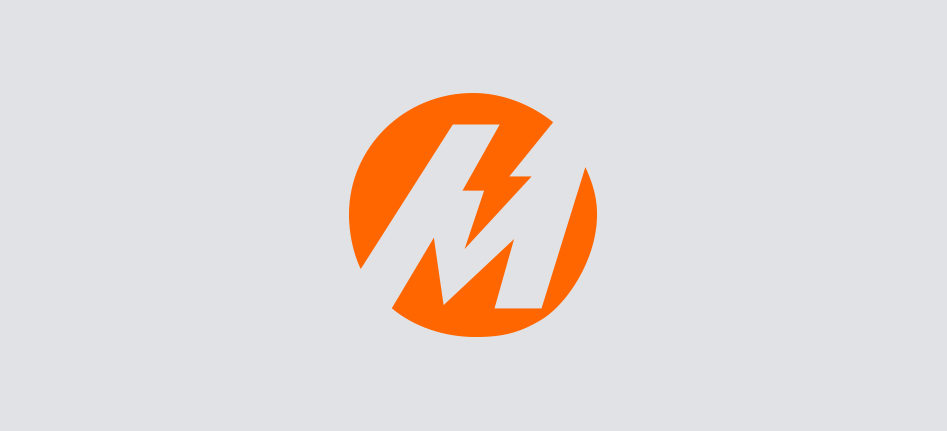 Net Metering
With the need for more sustainable business practices on the rise, choosing renewable sources of energy is one excellent way to reduce your business' carbon footprint. If you're interested in solar energy, we would be happy to help you connect safely & securely to the grid. It's the smart way to go solar!
First things first, remember to:
Purchase the right size.

When purchasing solar panels, consider the load or equipment that will be operating during the daytime or when sunlight is available. Make sure the size is matched with the power needs of your business. If the solar installation is not sized with your needs in mind, you might end up either spending more than you should or needing more power to operate. Purchase the right size to keep your appliances and equipment running smoothly and safely to be able to maximize your investment.

Check the best location for your installation.

Before you make your investment, check the roof, inspect the structure and location where your panels will be installed. Consider factors such as panel direction, panel angles, and inverter options – all of which affect the output and the efficiency of the solar PV system.

Choose the right solar provider.

Choose a supplier who is reputable, with after-sales service, and knowledgeable in safety standards, and has experience in interconnecting with Meralco.
What is Net Metering?
Net Metering is a program under RA 9513, also known as the Renewable Energy Act of 2008. It allows customers to install renewable energy (RE) facilities with a capacity of up to 100kW1 within their premises. Any excess electricity produced is exported to a distribution utility (DU) like Meralco, and its corresponding value will be given as credits to the customer's monthly bill.
For RE installations above 100kW or for those that are solely for the customer's own use, these are not covered by the Net Metering program, but fall under Zero-Export. Customers are still required to inform Meralco2 about such installations to ensure that the RE facility does not inadvertently leak energy back to the grid.
1 Renewable installation up to 100kWAC. In case of solar PV maximum capacity must not exceed 100kWDC.
2 Also covered under Use of Energy by Customers in the General Terms and Conditions of the Agreement for the Sale of Electric Energy contract
How does Net Metering work?
When you enroll in Net Metering, Meralco will replace your current meter and install a bi-directional meter for your business.
The bi-directional meter measures both the electricity you get from the distribution utility, such as Meralco (i.e. Import Energy), as well as the excess electricity produced by your solar installation that is exported back to it (i.e. Export Energy).
In compliance with the Amended Net Metering Rules, a Renewable Energy Certificate (REC)3 meter will be installed to measure the gross electricity generated from the RE system. The readings from the REC meter will be used as a basis for the computation of subsidies, discounts and for compliance with the Renewable Portfolio Standards (RPS).
3A detailed separate set of standards will be provided by Meralco in line with the amended rules and subsequent clarifications provided by the Energy Regulatory Commission (ERC). (Annex A – 3 of Resolution No. 05, Series of 2020)
Pictured is a diagram to show how your solar energy is collected and metered.
If you don't have the right meter installed, Meralco will read the excess power produced by your solar panels as additional consumption. This means you will be billed for both the power that Meralco supplied your business as well as the surplus power your solar panels provided.
Benefits of Net Metering
Applying for Net Metering ensures that your solar installation is compatible with the power grid4, that it does not endanger yourself or others, and that it can be properly monitored to make sure you get the maximum value and savings from your investment. That's Meralco's 3S of Solar Energy.
4Compliant with technical standards from the Energy Regulatory Commission, Philippine Electrical Code, Philippine Distribution Code, etc.
SAFETY
Complies with safety standards & regulations
STABILITY
To avoid dangerous fluctuations, power interruptions
SUSTAINABILITY
Accurately credits to your bill the excess energy exported to the Meralco grid to generate savings
What happens if your solar installation is not registered with Meralco?
Installing and operating a Renewable Energy facility without registering with Meralco exposes you and other customers to several risks and safety hazards. Meralco shall not be responsible or liable for any damages and losses that may result from the unauthorized operation of your installation, in violation of relevant laws, rules and regulations.
Electrical fire and electrocution hazards
Improperly installed solar panels can cause electrical fires and electrocution.
Safety risk for linemen and field personnel
Some contractors who install your solar PV system don't install a shut-off feature. When we need to make repairs along your street, power is completely shut-off along the affected lines. Without this very important safety feature, your solar installation could provide even a small amount of electricity to the power lines, which could harm (sometimes fatally) linemen and field personnel.
Instability of the Meralco network
Incorrect solar installations can cause fluctuations in the quality of power across the circuit, affecting your neighbors. This means your community may experience power fluctuations or even brownouts because of a faulty installation.
Risk of damage of property
Faulty installations may be easily damaged during powerful typhoons and heavy rain, leading to further safety hazards.
How does one apply for Net Metering?
Application Requirements

Requirements

a.

Identification documents

DTI Registration, Secretary's Certificate / Board Resolution; Securities Exchange Commission ("SEC") Registration; Most recent Articles of Incorporation ("AOI") and General Information Sheet ("GIS")

For Authorized Representatives:

Any valid government ID
Letter of Authorization

b.

Plant Parameters Form (PPF)

Get this from Meralco. Please ask your solar installer to fill out.

c.

Certification of RE facility equipment

Get this from your RE installer.

d.

Certification of Final Electrical Inspection (CFEI)

Secure from your LGU (For Applicable customers – PEZA)

e.

Amended Net Metering Agreement (Amended NMA)

Get this from Meralco. Fill out, sign, and have it notarized.

f.

Fixed Asset Boundary Document (FABD)

Get this from Meralco. Fill out and sign.

g.

Certificate of Compliance (COC)

Form 1 - applies to individuals

Form 2 - applies to non individuals e.g. corporations, organizations

Get ERC form from Meralco. Fill up and pay fees.

h.

Updated Electrical Plan, duly signed and sealed by the Professional Electrical Engineer (PEE)

Secure from PEE

Fees:

COC Application Fee

Php 1,500
Prepare Manager's Check or Cashier's Check payable to "Energy Regulatory Commission"

Difference in Meter Cost (DIMC) fee (if applicable)

To be collected from NM customers with existing service with Meralco. DIMC fee is the difference between their existing meter and the new bi-directional meter to be installed.5

DIMC fee will vary depending on the cost between the existing meter and the bi-directional meter to be installed.

5Pursuant to Annex A – 4 of ERC Resolution No. 5, Series of 2020

Technical evaluation of your application
Meralco will evaluate your application and requirements through a field study called the Distribution Impact Study (DIS).6
The DIS is a study we conduct to find out the potential effect of your solar installation on our distribution system. If DIS results show an upgrade of the distribution facilities is needed, a Customer Renewable Energy Asset Study (CREAS7) will be conducted. CREAS fees will be determined depending on the asset study conducted to determine the engineering solution that would be needed to accommodate the RE installation.

After this, we'll coordinate with your solar installer the proper interconnection of your solar PV installation to your load and to the Meralco system. Your solar installer shall then finalize the details of your solar PV interconnection.

6 Based on Section 17 (Conduct of Distribution Impact Study) of the Net Metering Amended Rules, no additional fees
7 Customer Renewable Energy Asset Study, also known as Distribution Asset Study (DAS)

Application Type
Net Metering
Type
1
2
Category
100 kW and below
Required Assessment
Technical Impact Study
Technical Impact Study / Field Verification / Systems Parameter Measurements
Inclusive of

Circuit Modelling
Load flow and short circuit analysis
Voltage study
Verification of penetration limit

Circuit Modelling
Load flow and short circuit analysis
Voltage study
Verification of penetration limit
Field Verification of existing secondary distribution
Load Profiling
Measurement of baseline system and power quality parameters
Verification of thermal loading and voltages

Description

Meralco simulates the proposed RE installation to the customers load and its impact to the grid.

This is to determine if the proposed RE installation will be safe to the customer and neighboring grid, or if additional facilities are needed.

The simulations are performed off-line and does not cause interruption to the customers use of electricity.

Note: As part of the technical evaluation, Meralco makes use of a hosting capacity table to determine the maximum allowable capacity for RE systems to be integrated without causing adverse effects on the normal system operation of the distribution network. Learn more about Meralco's hosting capacity here.

Inspection and approval of your service entrance
We will inspect your facility and service entrance to ensure compliance to Net Metering standards. Once approved, we'll install your bi-directional and REC meter and conduct the testing of the interconnection of your solar PV in our system.

Powering up your installation
Once we have replaced your existing meter with a bi-directional meter, installed a REC meter and have successfully tested and commissioned your solar PV, you can now safely use and enjoy the benefits of your solar Net Metering installation.

Note: Once all of these steps have been accomplished, Meralco will then submit all documents related to your application including the Net Metering Agreement and Certificate of Compliance (COC) Application Fee to apply for COC with the ERC.
Frequently Asked Questions
Who are qualified to join the Net Metering program?
All customers with good credit standing in the payment of their electric bills and new customers are qualified provided the RE system they will be installing in their premises has a capacity not exceeding 100kW.

When can I enjoy the benefits of my solar Net Metering installation?
Once we have replaced your existing meter with a bi-directional meter, installed a REC8 meter and have successfully tested and commissioned your solar PV, you can now safely use and enjoy the benefits of your solar Net Metering installation.

8A separate set of standards will be provided by Meralco in line with the amended rules and subsequent clarifications provided by the Energy Regulatory Commission (ERC). (Annex A – 3 of Resolution No. 05, Series of 2020)

Where and how can we apply for Net Metering program?
To find out more about Net Metering, email biz@meralco.com.ph or call our business hotline 16210. You may also go to the nearest Business Center.

What if I install solar panels without enrolling in the Net Metering program? I want to use all the electricity my panels generate and do not want to export to the grid.
Even if you do not plan on exporting to the Meralco grid, you should still notify Meralco by applying to the Zero Export Program. This will keep your connection 100% safe, assuring yourself that excess power is not registered with the meter.

Even if you do not export electricity to the grid, your connection may still pose risk to linemen performing maintenance, to your appliances, and neighboring houses or establishments connected to your circuit. This is why Meralco observes safety measures and strict procedures.

Can I use a Battery Energy Storage System (BESS) for my RE installation?
Yes, customers may use BESS in order to continuously enjoy the benefits of having an RE installation provided that it complies with the following technical guidelines:

The RE facility should contain a transfer switch or any form of mechanism that isolates the loads served by the battery from the utility.

The transferring mechanism can be manual or automatic and can be located externally or internally to the inverter unit.

While the Hybrid inverter is in battery mode, the RE facility and the critical loads should be isolated from the distribution grid. Under no circumstances shall the battery be able to export power to the distribution grid.

A warning signage should be applied in a visible location of the battery, in uppercase with a minimum height of 6mm and shall read as follows:

WARNING:
ELECTRIC SHOCK HAZARD.
DO NOT TOUCH TERMINALS.

TERMINALS ON BOTH LINE AND LOAD SIDES MAY BE ENERGIZED IN THE OPEN POSITION.

Does the Net Metering Program allow me to save on my electric bill?
The less power you import from the grid translates to "avoided retail cost" of energy. Customers should know their load profile (peak consumption) before installing a generating facility to ensure that their installation is right-sized and thus be able to maximize the benefits.